Last month something pretty great happened in Yarmouth; the
2009 Out There Festival
. Over the weekend, Yarmouth was transformed into somewhere you might actually want to be as the dog shit on the pavements dried and shrivelled up, the chavs took their hoods down to see what was going on and the town-wide stench of stale piss and broken dreams was replaced with that of unwashed carnies on a hot day and general mirth (they're hard to tell apart actually). For 48 hours we experienced our very own mini Koninginnedag. And it was good.
It actually reminded me of the Koninginnedag quite a lot. That's
Queen's day
for those of you who are ignorant of Dutch culture – an annual nation-wide excuse to get high, wander around, get fleeced by opportunistic, price gouging salesmen, be crazy, watch others being crazy and generally take a break from trying to irritate, stab and run each other over.
I never thought that kind of thing would be possible in Yarmouth, but it turns out I was wrong. It seems the chavs just needed to be shown how. And by dotting street performers and attractions around the town, they seemed to start to get the idea and I had a great time wandering through it all in typical Ulyssian fashion.
IMO it's exactly the kind of thing we need in this run down ex-fishing port. It's definitely money better spent than the casinos, fast food franchises, and nightclubs that make up most of the rest of Yarmouth anyway. The outer harbour might not be operational yet, but it seems that the Koninginnedag found its way over already.
CLICK IMAGES TO ENLARGE
Dave Chameleon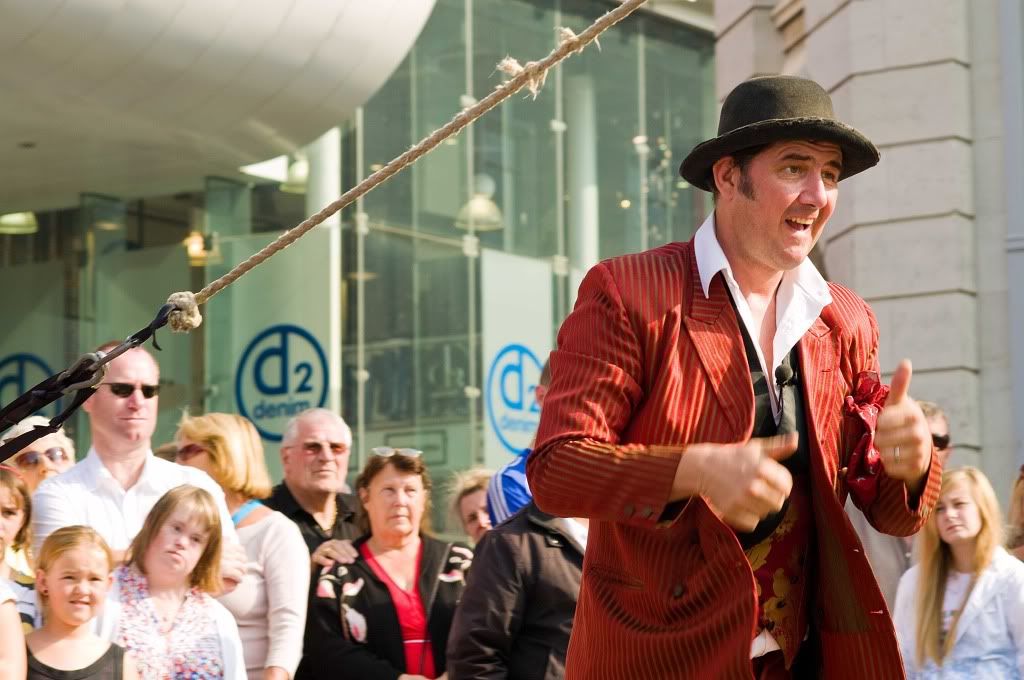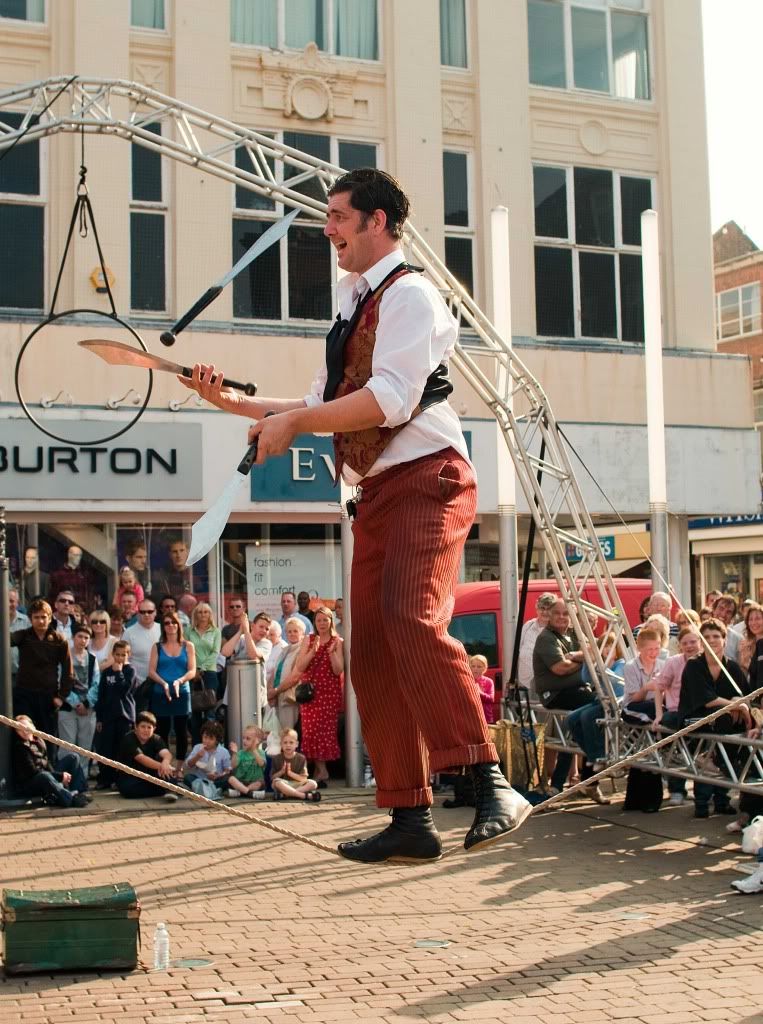 The Gaiety Engine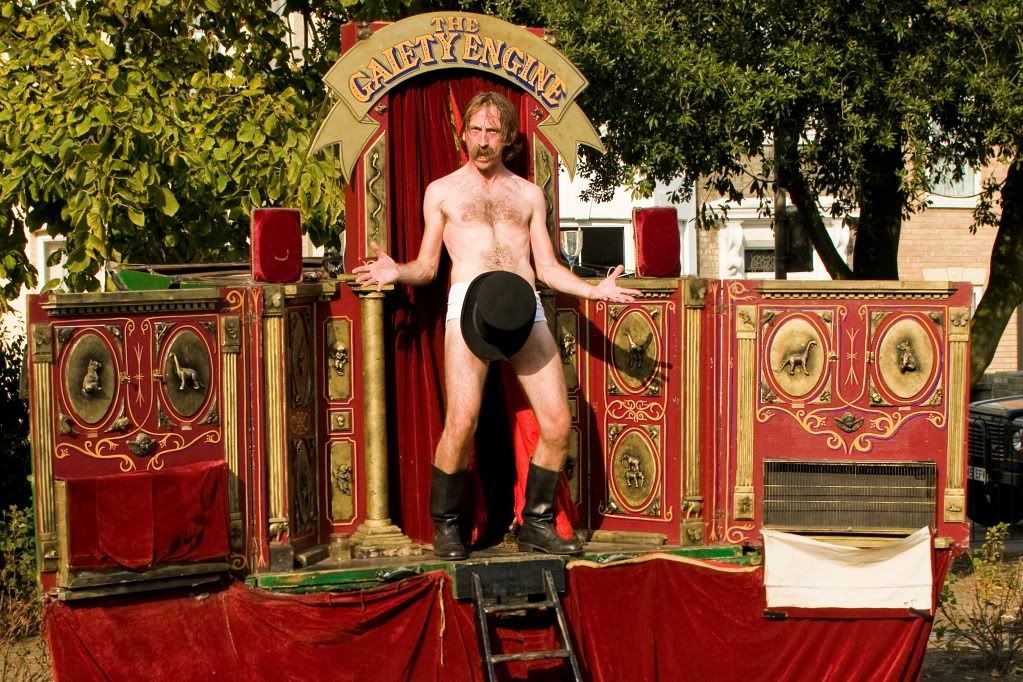 Abi Collins - Une Femme Exposée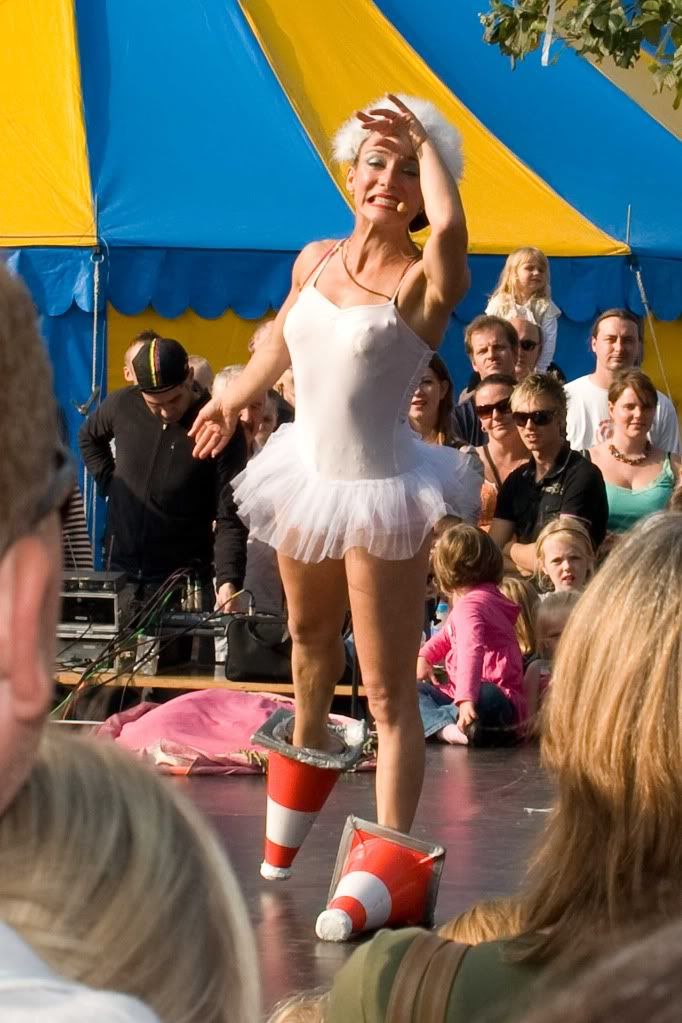 Willet & Patteson's The Amazing Camera Obscura
Zigmund & Froyd
Mandinga Arts Street Artists (Slightly Disturbing Fish)
Didier Pasquette and Company Altitude