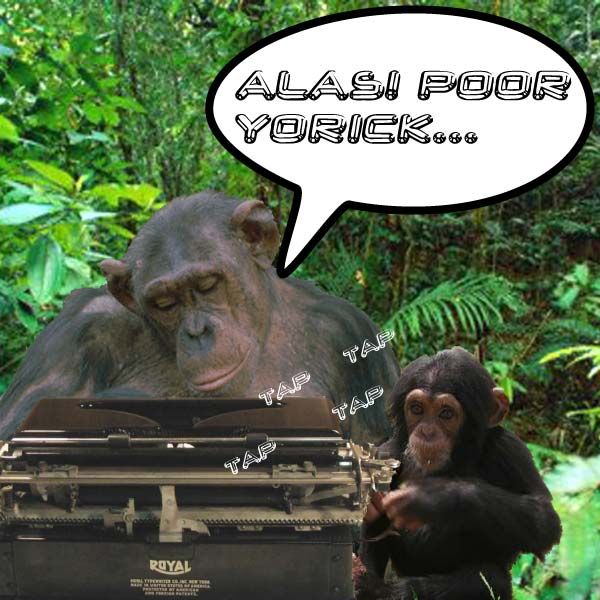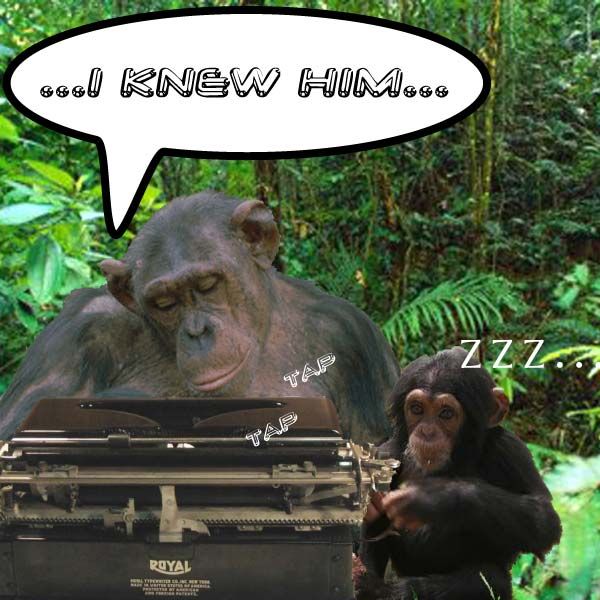 The Infinite Monkey Theorem posits that a monkey with a typewriter given an infinite time frame would eventually type out the complete works of Shakespeare.
WANNA PROVE THEM RIGHT?! NaNoWriMo has been set up for that exact cause. The only difference is that due to the scarcity of infinite free time, they've cut the time frame down to one month and drastically upped the number of monkeys.
Over the next month (beginning at a second past midnight on the morning of November the 1st and ending at midnight on the 30th of November, hundreds of thousands of people will challenge themselves to write an original 50,000 word novel or die of exhaustion and caffeine abuse (whichever comes first).
Worried that you don't have what it takes? If you never try, you'll never know. Worried that you don't have a good enough idea? Meh, most of us don't. Once you get writing, it all comes to you.
No novel is great after the first draft and yours won't be an exception :o) but by the end of November you'll have created at least the best part of your own work of fiction. Your own world. Yours to behold, brag about and if you put the effort into polishing it up a bit... you can even $ell it!
So come join in, because seriously... what else are you planning to achieve with your dull and pointless life? All you have to do is register for FREE at
http://www.nanowrimo.org/